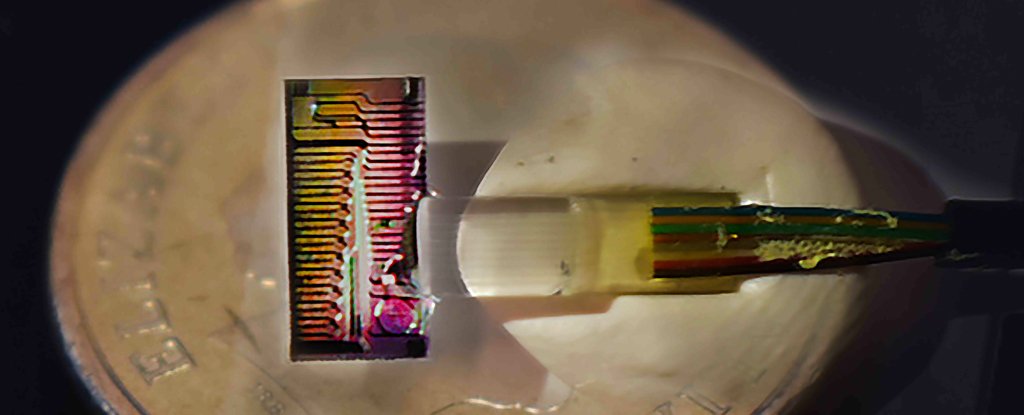 A tiny device called a micro-comb could one day replace existing internet infrastructure to hit crazy new highs in download speeds, providing millions with ample data at the same time, even during the busiest periods.
The lightweight technology has recently been put to the test in a field trial that measured data rates of an astonishing 44.2 terabits per second, all emitted from a single light source.
The micro-comb chips themselves aren't exactly new, having been invented around a decade ago. But with rising pressure on our data highways, the technology is now showing promise as a way to slim down and speed up the technology behind our internet.
"It is truly exciting to see their capability in ultra-high bandwidth fibre optic telecommunications coming to fruition," says David Moss, Director of the Optical Sciences Centre at Swinburne University.