Astronomers
just publicized details
of mysterious signals
originating
from a distant galaxy
. These signals were
picked up by a telescope in Canada.
The
real
origin of the radio waves is
still
unknown.
So far astronomers have detected
13 fast radio bursts
. These
are called
FRBs
.
These
repeating signal
s were very usual
,
as it was
coming from the same source about 1.5 billion light years away.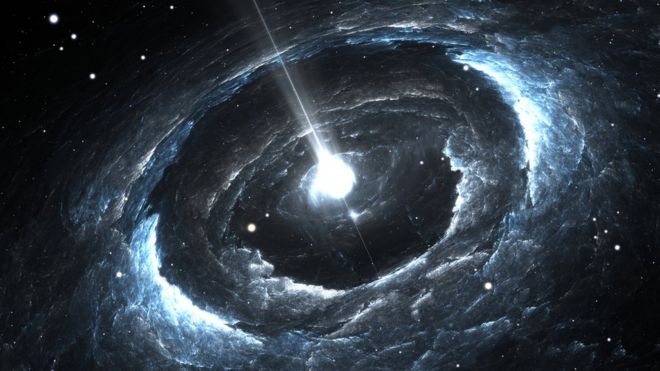 This kind of signals were recorded before but it was recorded by a different telescope.
Ingrid Stairs, an astrophysicist from the University of British Columbia (UBC)
, said:
"Knowing that there is another suggests that there could be more out there
.
And with more repeaters and more sources available for study, we may be able to understand these cosmic puzzles - where they're from and what causes them."
The research
paper
has been published in the journal Nature.
You can read the complete article here.